ON 12-27-17 AT APPROX. 1348 HRS. AN UNKNOWN MALE SUBJECT COMMITTED THEFT THE 2800 BLK OF KIOWA BLVD. N. AFTER THEY UNLAWFULLY ENTERED THE BUSINESSES OFFICE AREA WHERE THEY TOOK 36 CARTON`S OF CIGARETTES. THE SUBJECT LEFT THE STORE THROUGH THE REAR DOOR WHICH SOUNDED THE ALARM.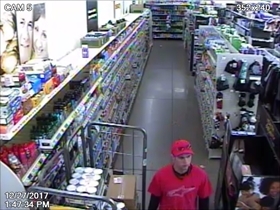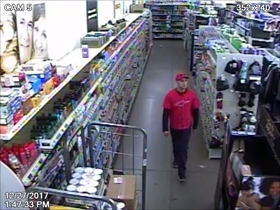 Additional Information :
IF YOU KNOW THE IDENTITY OF THIS PERSON, PLEASE CONTACT THE LAKE HAVASU CITY POLICE DEPT. REF. DR #17-08521.

 928-855-4111